As per the "Survival vest" thread over in the Clothing and Accessories forum (
http://bushcraftoz.com/forums/showthread.php?487-the-survival-vest&p=7129#post7129
), I've been looking into the idea of using a vest to carry some essentials on my person during those times when I'm wandering away from the campsite without my backpack on longer trips. I've since come up with some other possible uses for such a vest which I'll expand on below. I bought the aforementioned old swimmer's vest today second hand for the princely sum of $120.
I can't give you a product link because it doesn't appear on the manufacturer's website (
www.platatac.com
) and a google search for "swimmer's vest" didn't bring up any product reviews or even any decent pictures. To tell the truth, I wasn't much interested in this sort of vest, figuring something like a fishing vest or an air force survival vest would be more practical for my purposes. But it was an impulse buy so now I'm stuck with it.
Pics: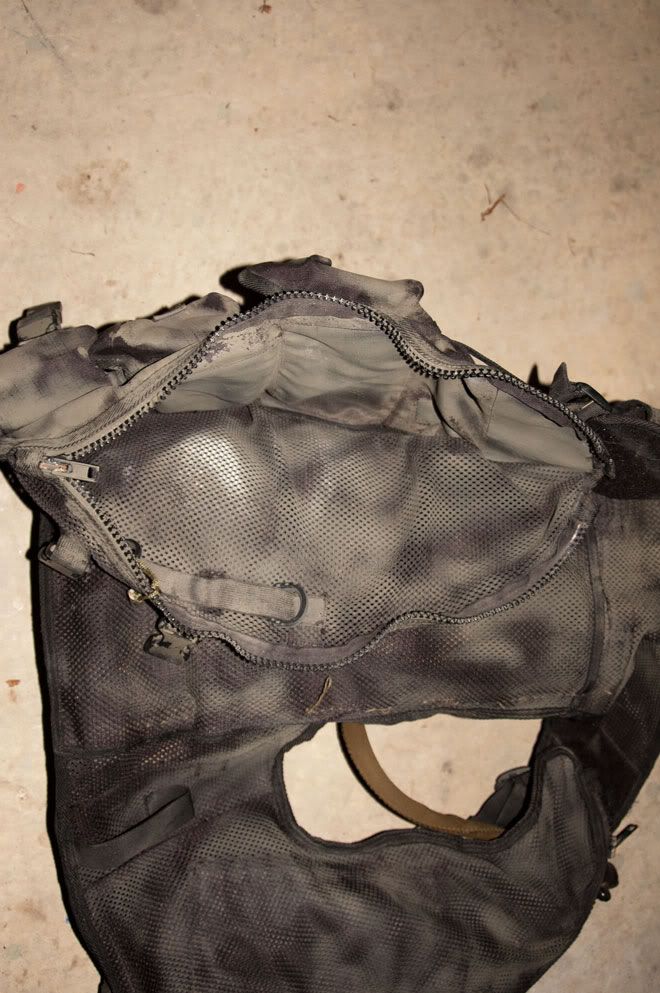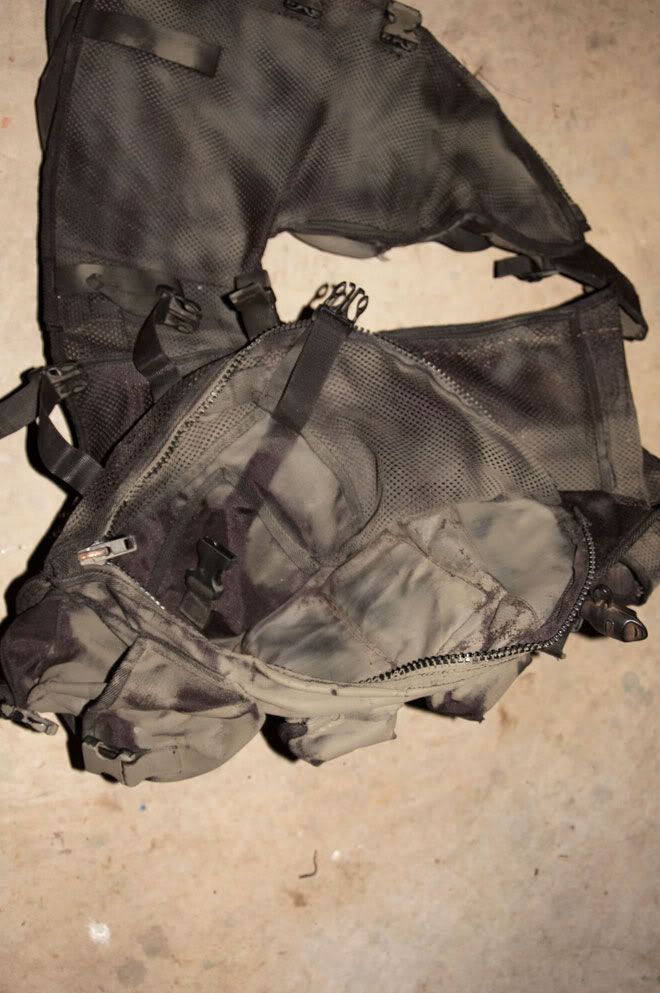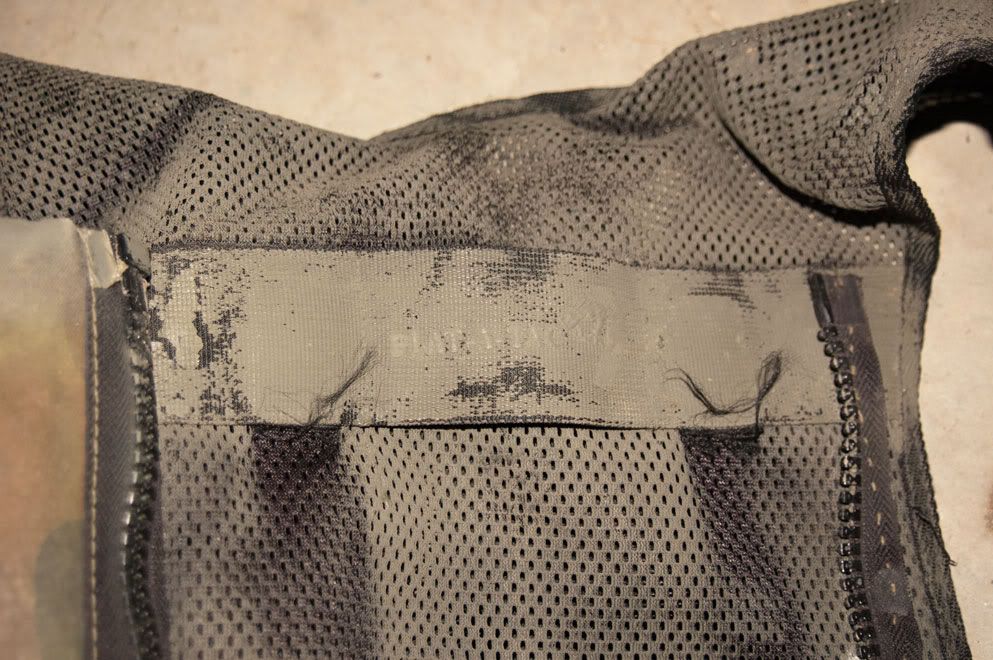 Description:
The vest is a mesh base with an assortment of pockets sewn onto nylon panels on the left and right sides. It also has ALICE style webbing tape on the sides for clipping on other pouches like waterbottle pouches.
Inside each vest panel there is a large zippered pouch which would be useful for carrying a mapcase or in the case of one of them, a hand gun or a radio.
Inside the back panel there is a hydration bladder pouch which easily fits a 3 litre bladder. There is a routing hole for the hydration hose which allows the hose to be slung over either shoulder according to personal preference.
The back panel of the vest has sections of heavy duty zipper sewn to it which allow the attachment of a special pouch which is almost the whole length of the vest. This pouch is made out of canvas and has three compartments - a zippered compartment at the bottom which perfectly fits my hammock and its factory tarp. A zippered pouch at the top which fits my fleece blanket come sleeping bag liner. The pouch also has a zippered hydration bladder sleeve built in. This cool pouch seems to be an add on by the previous owner.
Adjustment-wise the vest has three fastex side release buckles as its main front closure. It has two ladder loc'd webbing tape adjusters on each side and the front of the vest is adjustable for height by the use of velcro and ladder loc'd tape adjusters on each side. It appears that there used to be length adjustment tapes running down the back panel of the vest as well, but these have been removed.
The vest looks like it has been dyed black and then painted green. All the zippers, fastex fittings and webbing is/was black.
Functionality:
This thing is a lot lighter than I thought it would be. The nylon used for the pouches isn't 1000D cordura, it's more like 500 or maybe 600, which is great, since that reduces the weight considerably. The mesh base means it should dissipate body head reasonably well during hot weather through the back and sides of the vest.
The adjustments are great - The vest can fit snugly over a light shirt or it can be expanded to fit over a bulky parka or coat. The Length adjustment is another surprise. Whit the length tightened up, the vest can be worn under a pack (minus the zipper pouch of course) and it won't interfere with the pack's hip belt. It may interfere with a sternum strap though. Testing it with a cheapie 3-day pack the vest doesn't interfere with the shoulder straps, which is great.
Stripped down with the zippered pouch removed and no clip on belt pouches fitted to the side, I can see the vest being quite useful for my original stated use as a means of carrying some basic gear when away from camp. It can be worn comfortably under a pack.
I have also found another potential use for the vest - that is as a complete day pack replacement. It holds more than a typical day pack, but if packed correctly the weight would be more evenly distributed. I like that idea, so I'll try it and see (see below).
It may also be possible to wear the vest, stripped down and lightly loaded over a PFD for kayaking which would be great. My existing PFD is an old one and doesn't have any pockets in it so this might be just the ticket for some basic munchies, a compass and a hydration bladder. Depends if it interferes with paddling or makes squeezing into the cockpit of the kayak uncomfortable. We'll see.
It's been my intention for a while now to do an overnight bushwalk using just what I can fit in a day pack. This is something I haven't done for years, so I'm looking forward to the opportunity to get out there with very minimal equipment and see how I go. The vest could be just the ticket. I've already proven that I can fit a hammock, tarp and a fleece sleeping bag liner into the zippered pouch. There's still a lot of real estate including some webbing tape I can clip my old water bottle pouch to. I'll put together a basic list of essentials and revisit this idea.
Last edited: