Joined

Mar 18, 2014
Messages

479
Reaction score

56
Location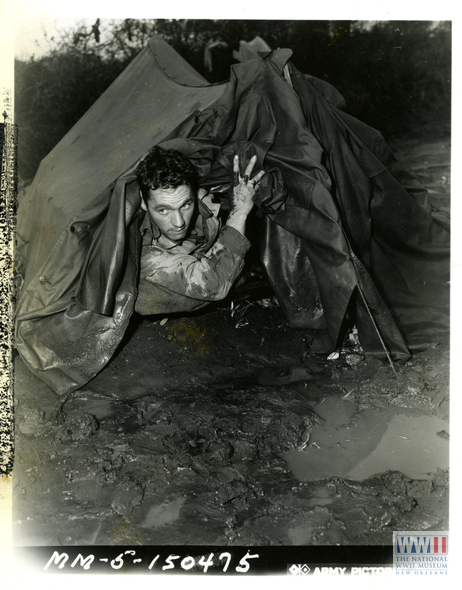 I had a set of US surplus shelter halves delivered today, sans poles, pegs and ropes.
I had been looking for a cheap set to play around with for "traditional" camping but I found the shipping costs from overseas to be quite excessive. A Sydney-based seller on That Auction Site has a bunch of them so I ordered a set last week. If you are interested in playing around with these as shelter systems or even for cutting up and making them into other stuff like bags, packs or anoraks, you can find them here -
http://www.ebay.com.au/itm/371042702974
for as long as the listing remains live (no affiliation)
The shelter system consists of two diamond-shaped pieces of olive drab cotton duck material fitted with a plethora of press studs, grommets and tabs.
When pitched as per the manual (see
http://www.hardscrabblefarm.com/vn/tent-pitching.html
for the relevant pages from said manual) using two poles of the specified length, a bunch of pegs and two shelter-halves with guy ropes, you end up with a two-man pup tent which is suitable for even highly inclement weather if sited and pitched correctly.
My first impression when I received the parcel from the man with the white van was "wow, this is kinda heavy". It probably weighs close to 3kg, and remember, mine came without poles or pegs. My second impression was "wow, these are very close to being unissued and brand new, unlike the decrepit faded out one in the seller's photo".
My first task was to follow the manual and set it up "by the book" so I had a baseline to work with. I snapped the sides of the two halves together and then discovered that without poles, I had no proper frame of reference for the height I should tie off at. A couple of minutes' research gave me the answer. The issued poles are 42 inches long, which converts to approximately 106.688888888888888888 cm.
I tied off the main lines to a tree and a collapsible tarp pole respectively and then pegged out the four corners before snapping together the end and pegging it out too. The inside of the tent thus constructed is pretty roomy. It'd be a good 1-man base camp shelter and would be tolerable for shorter periods as a two-person shelter.
Here's some pics of mine set up "properly" - (it's a bit floppy and loose in places and I blame that on a late night last night).
I'll post more about it after I've played with some different configurations
Last edited: