Nest In the Hills
Staff member
Administrator
Joined

May 2, 2011
Messages

3,695
Reaction score

302
Location
Scientific Name:
Burhinus grallarius
Common Name:
Bush Stone-curlew
Order:
Charadriiformes
Family:
Burhinidae
Other Names:
NA
Distribution:
All Australian states
Habitat:
Untidy grassy woodlands with low, sparse grassy or herb understorey.
Field Notes:
A long legged bird with a sharp dextorous beak and body. The main body consists of white and brown patterning and dark drown wing tips. When scared or threatened it will freeze, often in odd postures as a defencive mechinisim. Despite this the Bush Stone-curlew is a very fast runner and capable flyer. A nocturnal hunting bird, they are often forund in pairs. When a nest is threatened they may raise their wings and emmit a loud hissing noise. Their ability to stay still and hidden during the day makes them difficult to spot for humans. They can be heard at times by a distinctively eerie call, "wer-loo wer-loo".
Photos By Blake - July 2011 - Location: Australia Zoo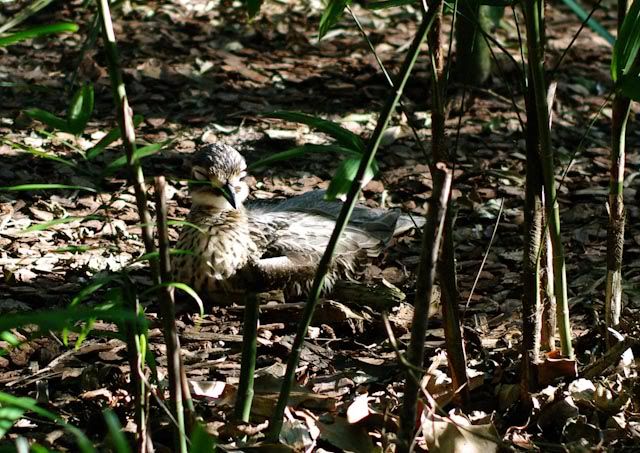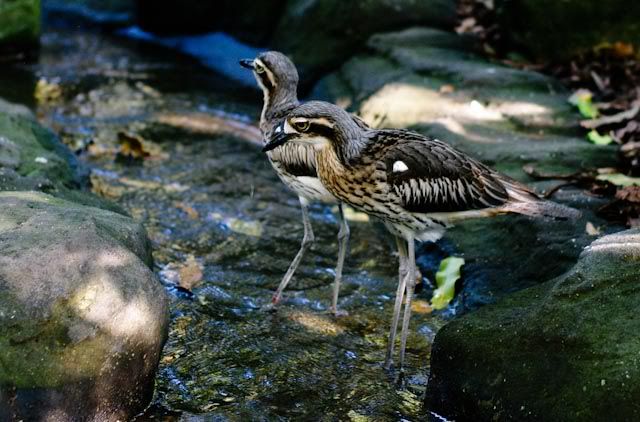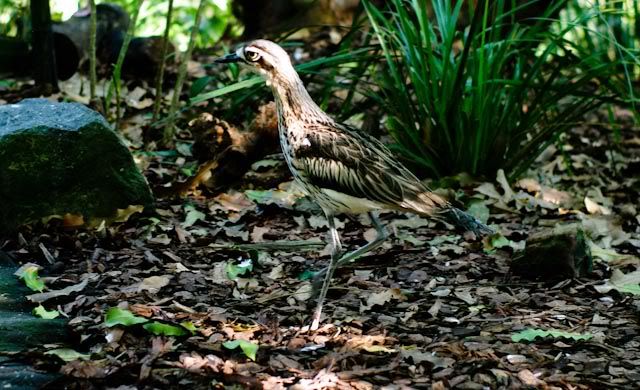 Video showing the call
[video=youtube;RZWHUU41gsk]http://www.youtube.com/watch?v=RZWHUU41gsk&feature=related[/video]
Last edited: