Joined

Nov 7, 2012
Messages

238
Reaction score

9
Location
here is a review on the frost river isle royal jr i did
hope i'm not kicking a dead horse here LOL
first impressions were as expected, the frost river isle royal jr is built like a tank and at five and one half pounds weighs nearly as much as my 8'x8' canvas tarp.
the stitching is heavy duty as is the 18oz canvas construction, the roller buckles are all solid brass and the leather straps are thick yet supple.
there are 4 leather gear patches at the bottom of the bag and two heavy brass D rings at the top.
the two front pockets have ample room for a usgi canteen and canteen cup combo, behind those pockets are slip pockets with drainage grommets.
between the two front pockets there is an axe sleeve for, you guessed it carrying a camp hatchet or tomahawk.
each side of the pack has six small brass D rings with paracord crisscrossing to create a rather effective compression system.
there is a short slip pocket with drain grommets on each side of the pack as well.
this feature is great for carrying things like fire sticks, a bucksaw, axe or whatever you like.
there is no waistbelt on this pack and it isn't really neccesary for this bag.
at the top there is a grab/drag handle very well done and really improves the overall handling of the pack.
if you like hanging your pack from trees, this is a great feature and not present on most of their canoe packs
the straps are padded leather wrapped in deerhide and do require a breakin period.
there is an adjustible leather sternum strap which i personally find usefull.
i really like the way they placed the bottom buckels to the pack so there is no chance they'll dig into your sides, unlike some other bags they make.
there is a good sized pocket beneath the top lid for maps or gloves, but no way to seal the pocket so things are prone to fall out when opening the lid.
overall the pack is crazy tough with all kinds of bushcrafty type features.
this bag will hold a lot of gear with the ability to lash on even more gear to the outside.
anyhow here is a few picks,of the pack and what i had in it...if anything goes wrong with the bag i'll let ya know...woods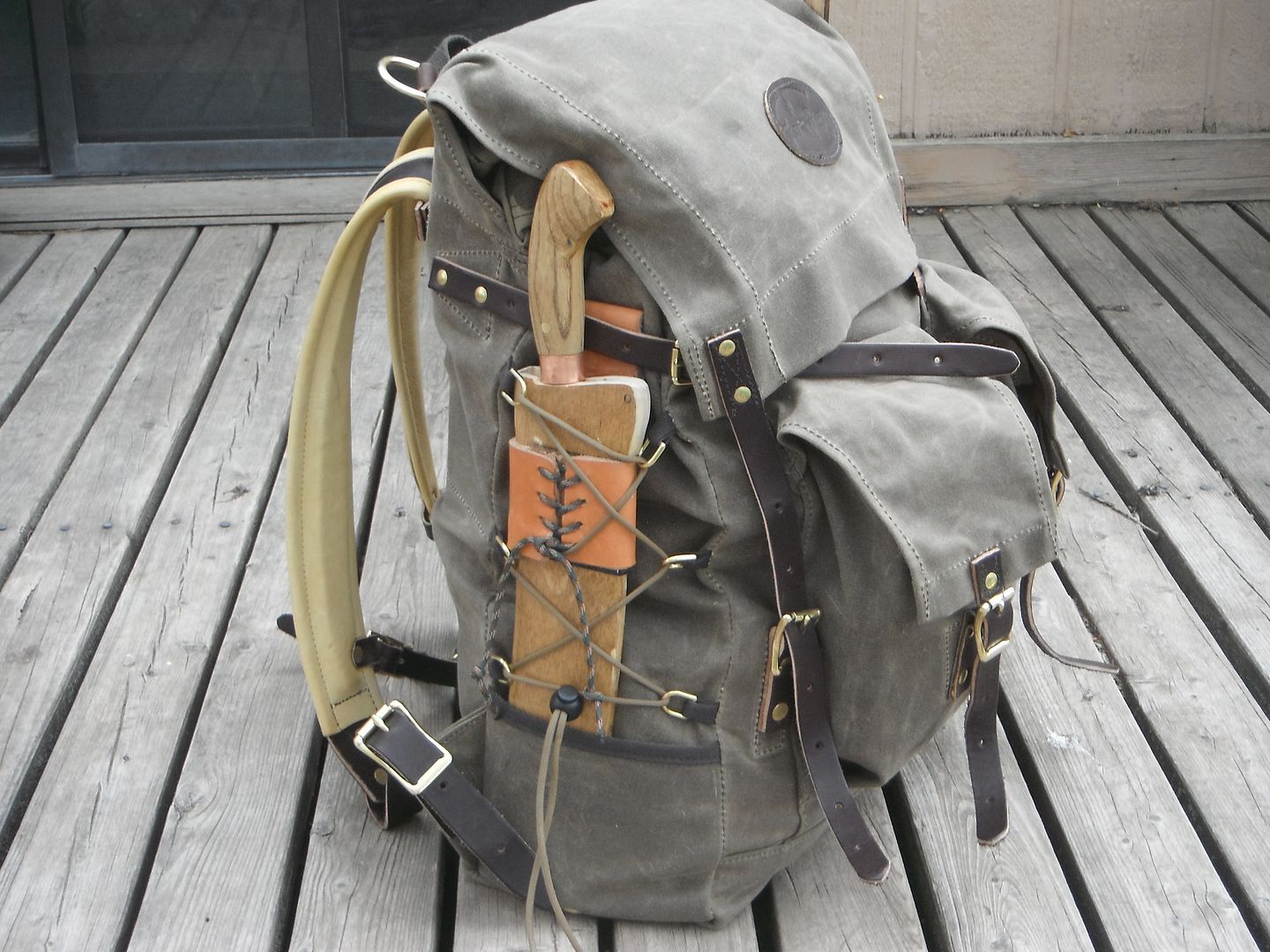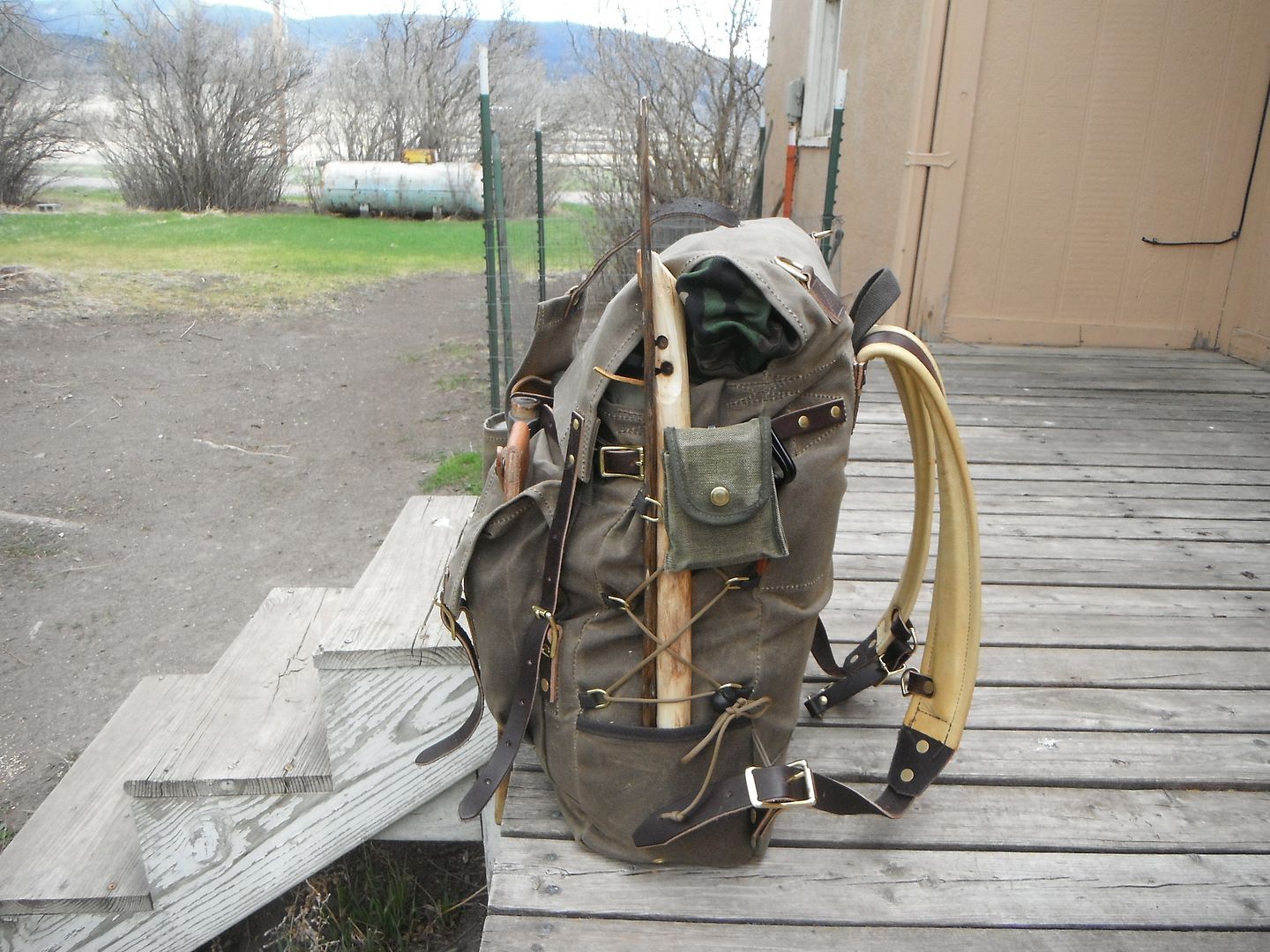 check out the stitching
lotsa room for canteen and cup
or a large nalgene bottle
front slip pockets for tools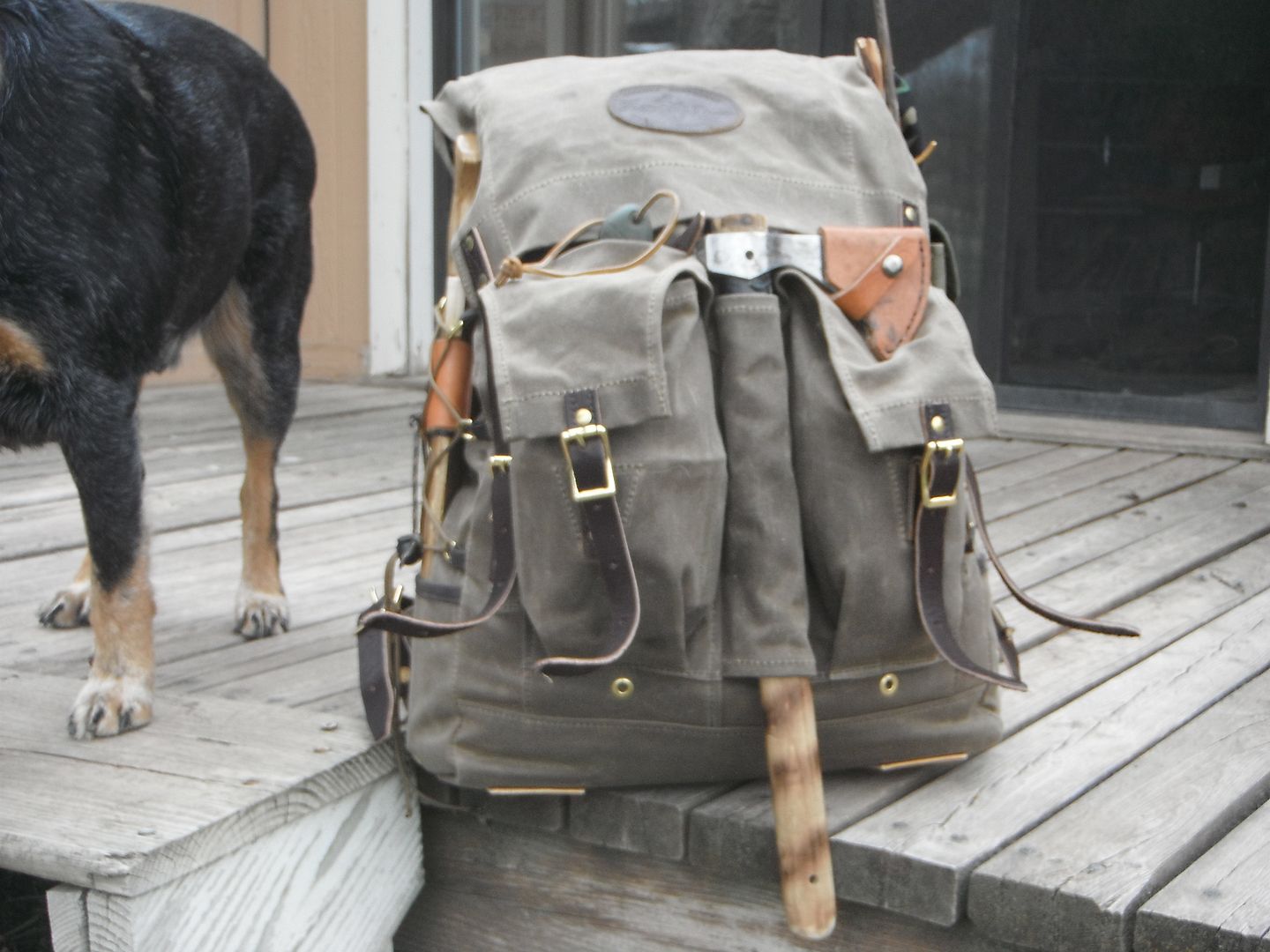 ok i don't know why i didn't think of this sooner
but for those of you who are not farmiliar with the isle royal jr...
most of you probably are farmiliar with the medium alice pack.
so here's a little side by side comparison in photos
keep in mind the alice is on my modified frame...woods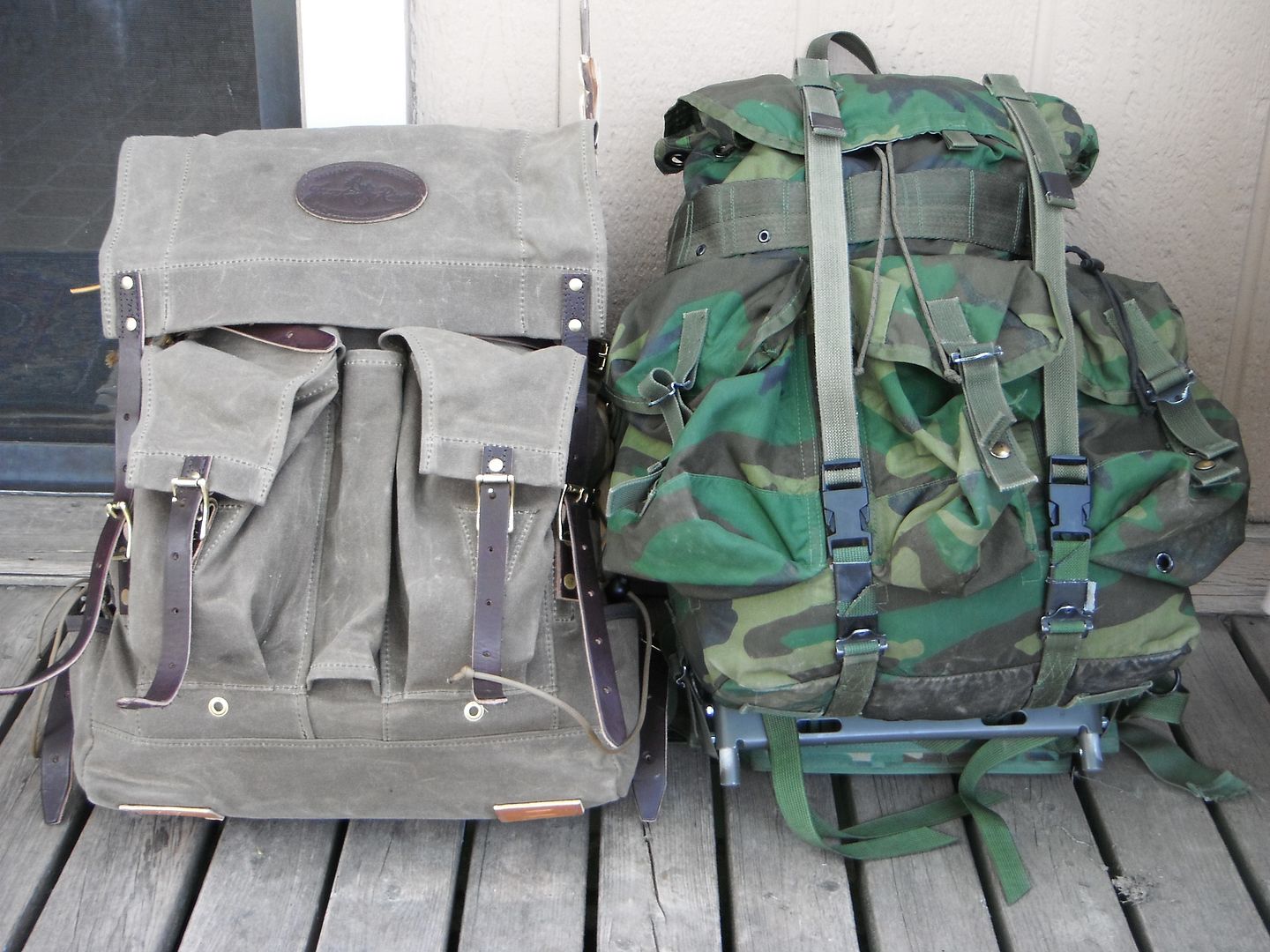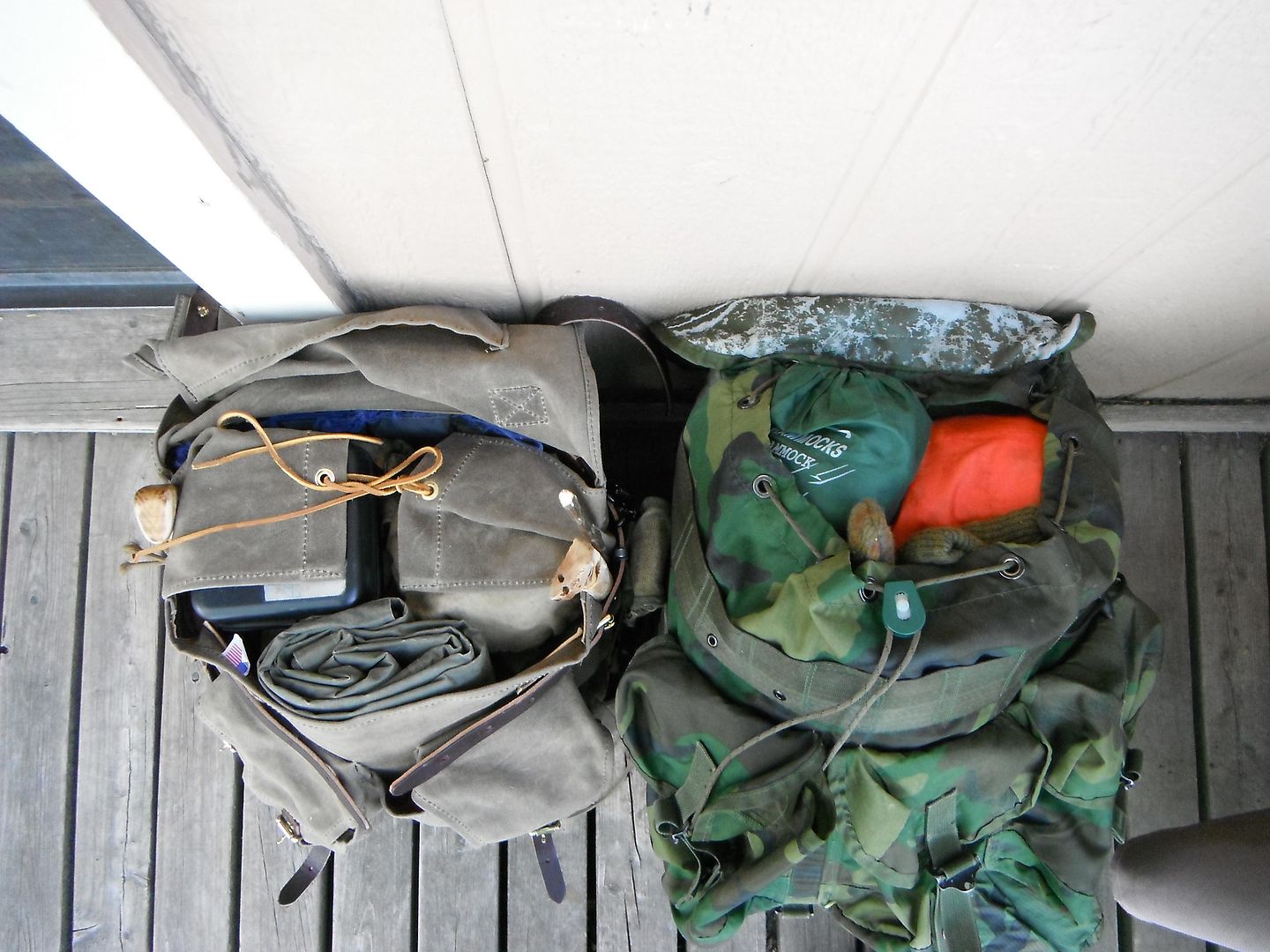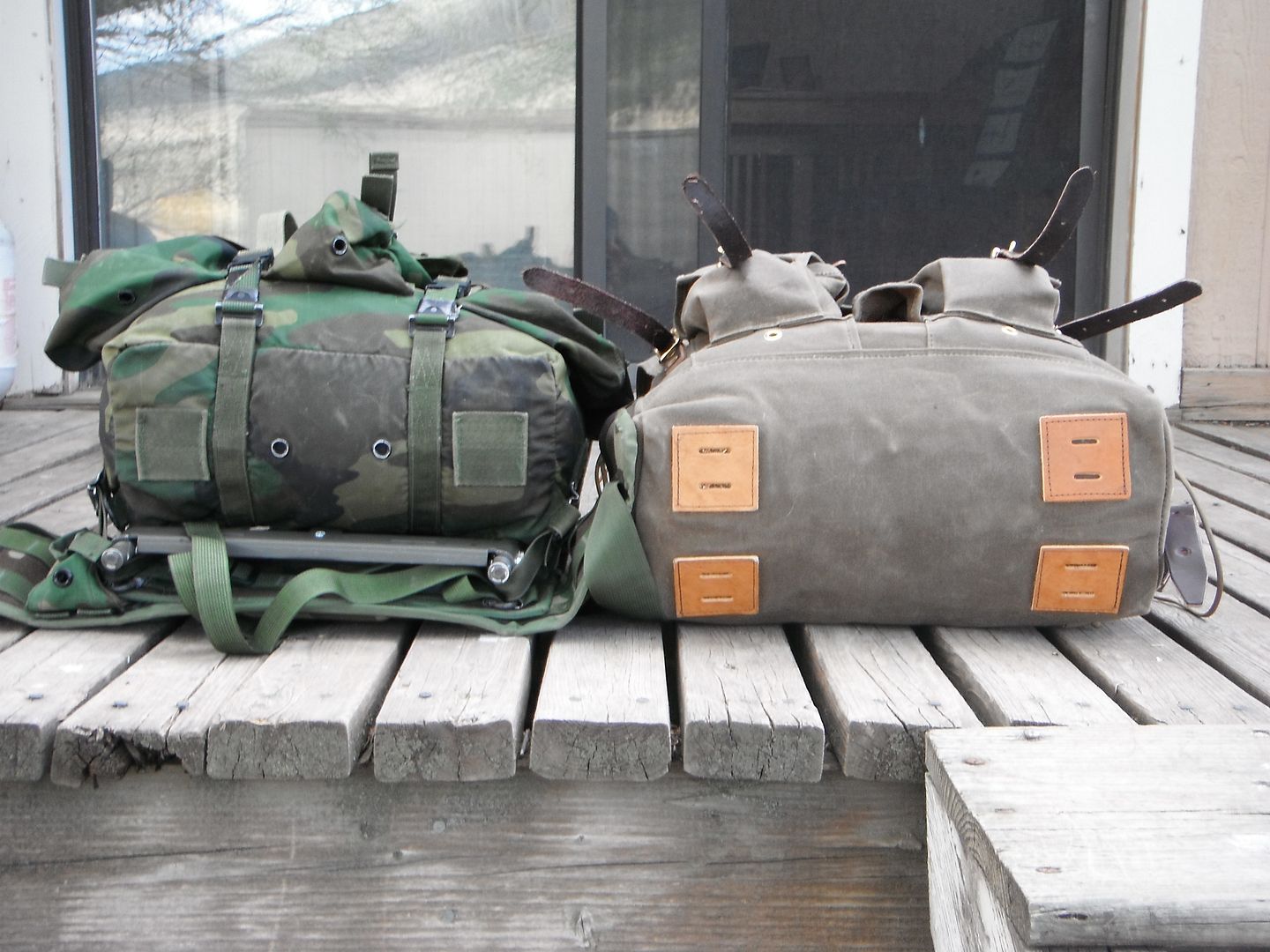 please note i am wearing this pack over my m1956 webgear
without any interference
the molle waist pack is mounted to the webgear
for the record...
my height is 5' 11" 180 lbs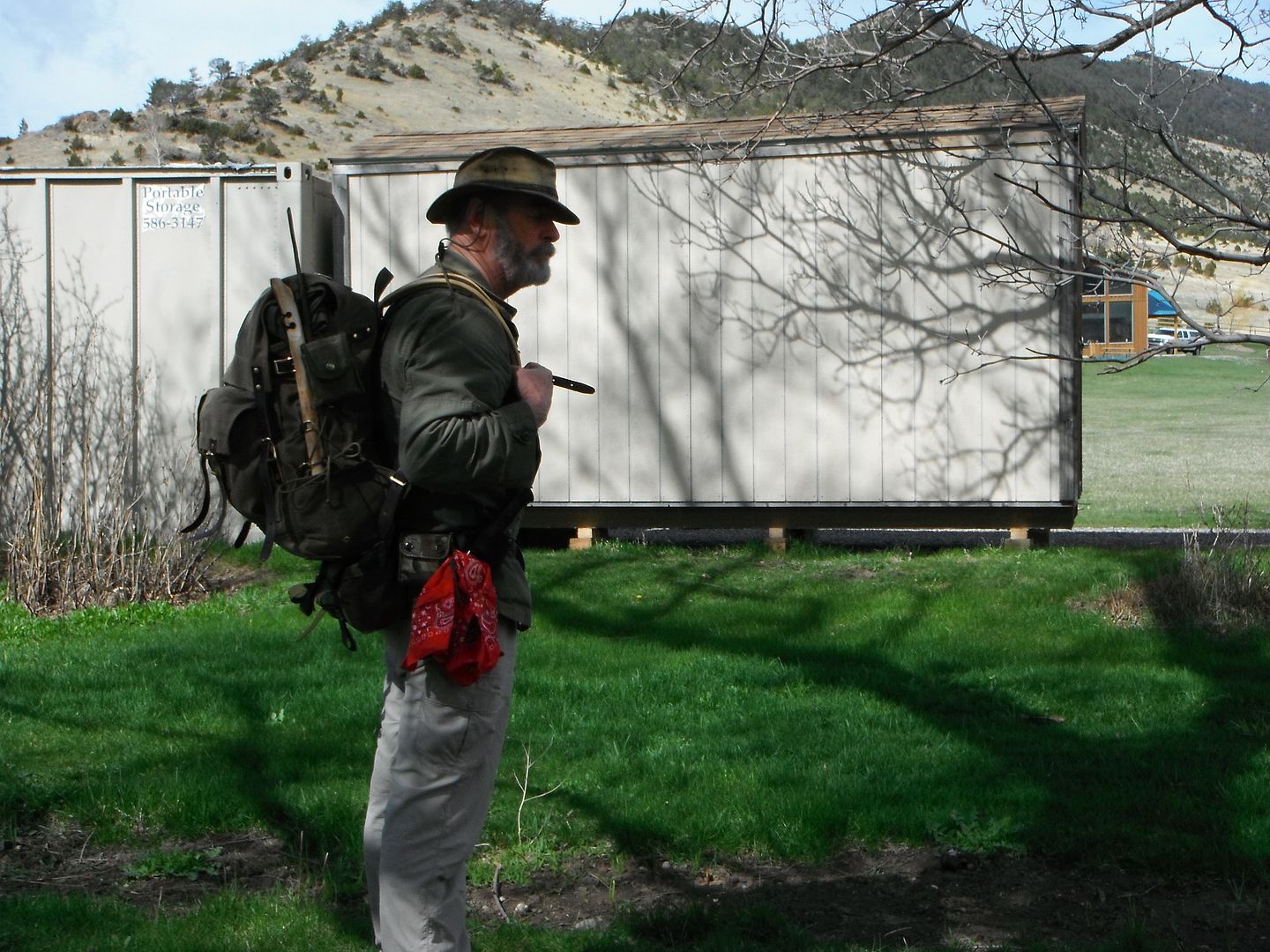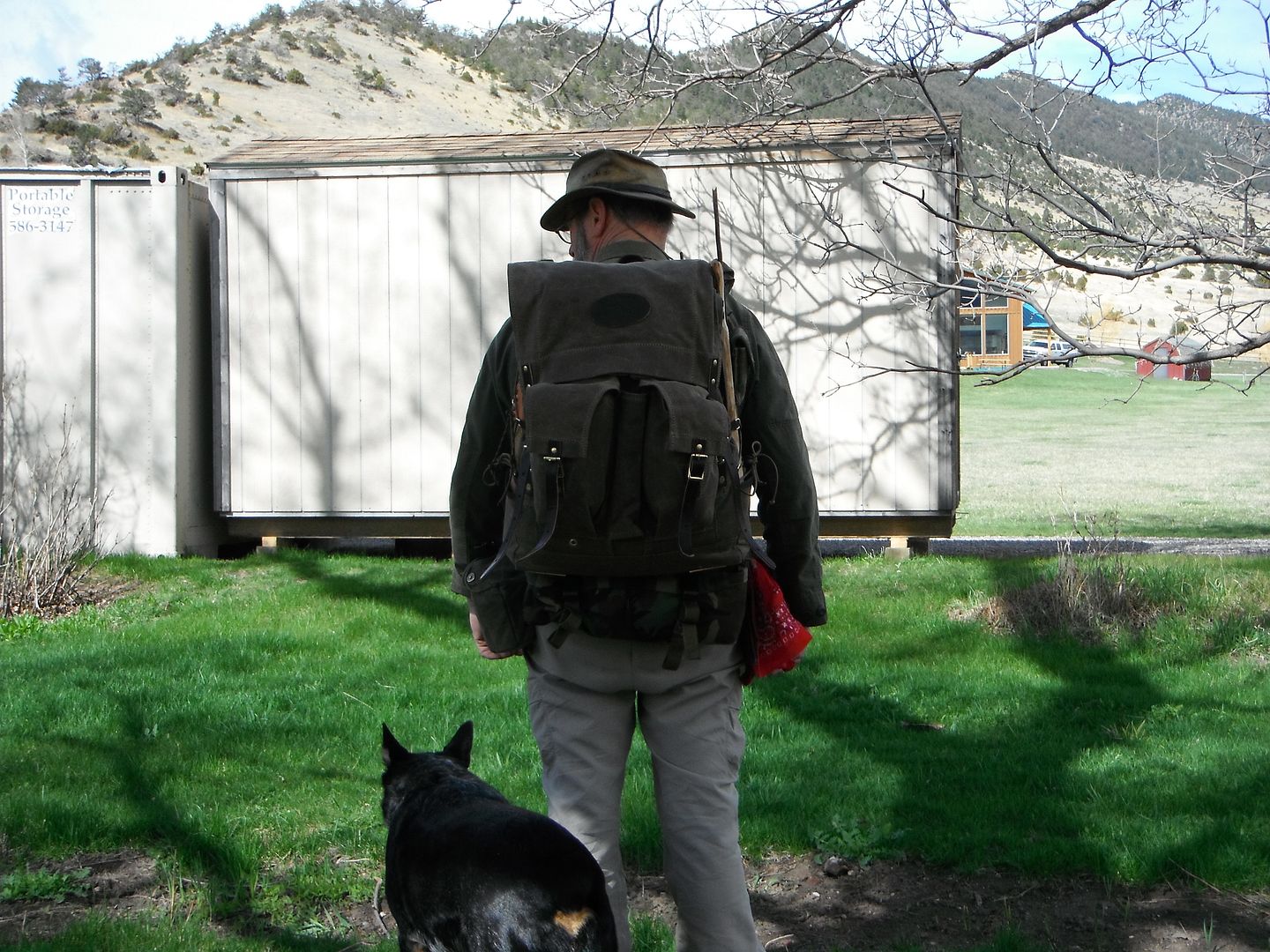 i missed this shot in the first series of pics
its also worth noting that the bottom of the pack...
...has a double layer of canvas...woods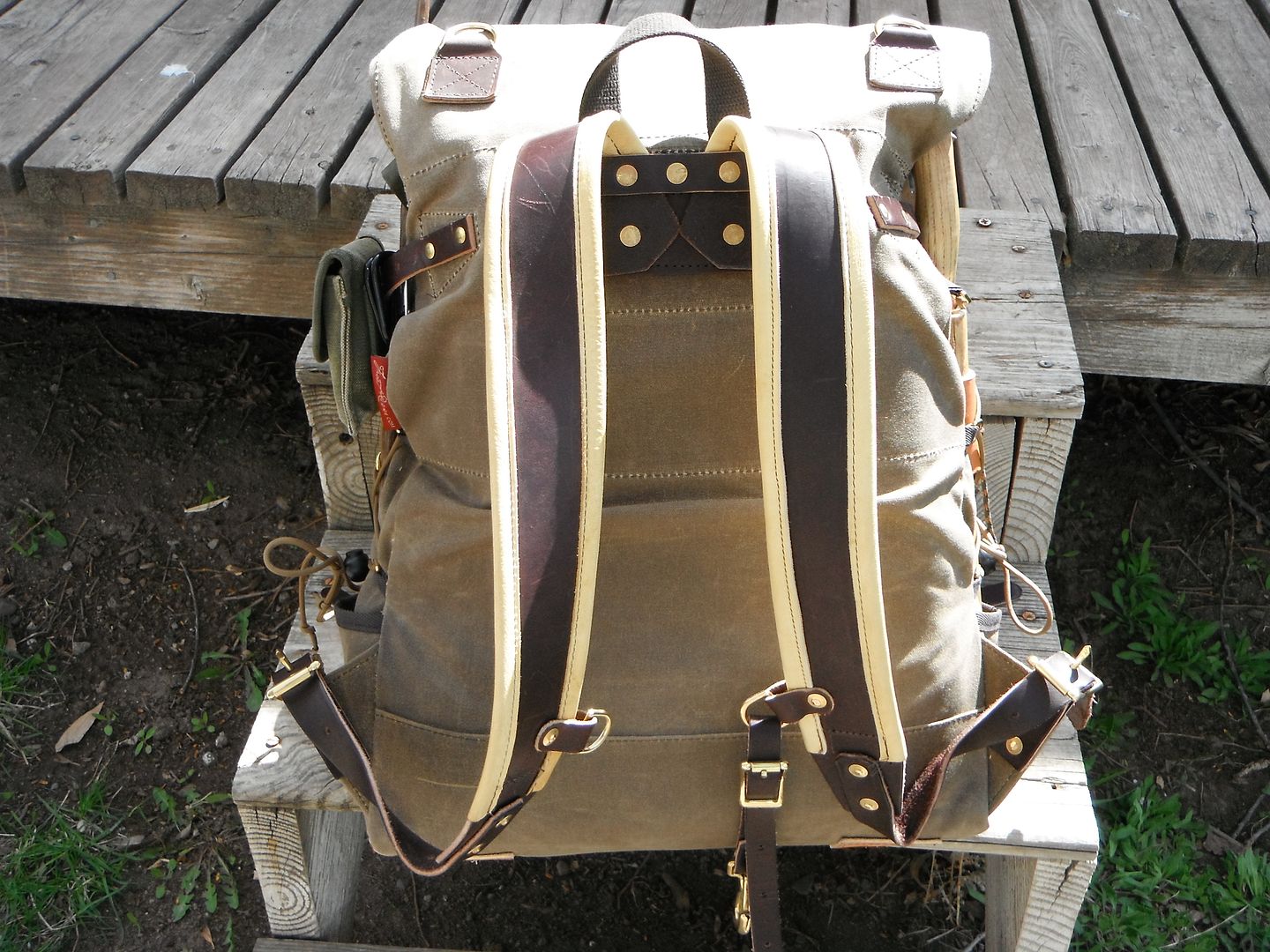 ok
here you go! loaded to half capacity with compression straps tightened all the way...hope this helps...woods
thanks!...woods