Alexander Pearce
Archivist
Joined

Sep 6, 2011
Messages

1,818
Reaction score

237
Scientific Name:
Microeca fascinans
Common Name:
Jacky Winter
Order:
Passeriformes
Family:
Petroicidae
Other Names:
Postsitter, aka Brown Flycatcher, but not closely related to other flycatchers
Distribution:
Widely distributed in mainland Australia and SE PNG
Habitat:
Temperate forests, Dry subtropical and tropical forests. Also found in shrubby vegeation in grassy areas.

Field Notes:
Tendency to sit in the open n stumps and posts gives this bird its other common name. Behaves much as a flycatcher, even wagging. Somewhat smaller than the restless flycatcher. Cup shaped nest of grass bound with spiders web.
Thanks to Hairyman for ID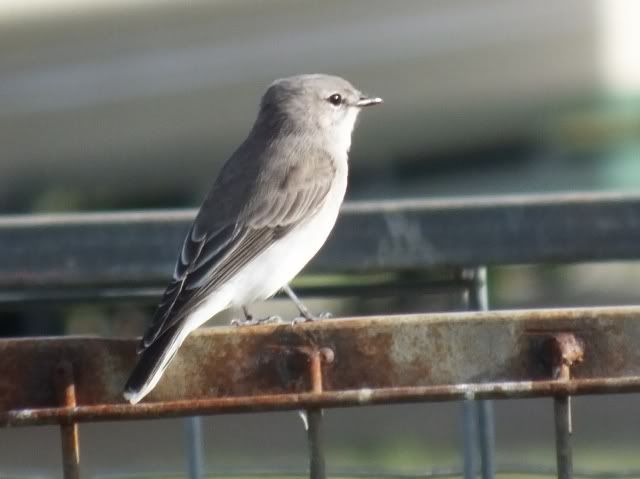 Last edited: